Rear Mounted Mowers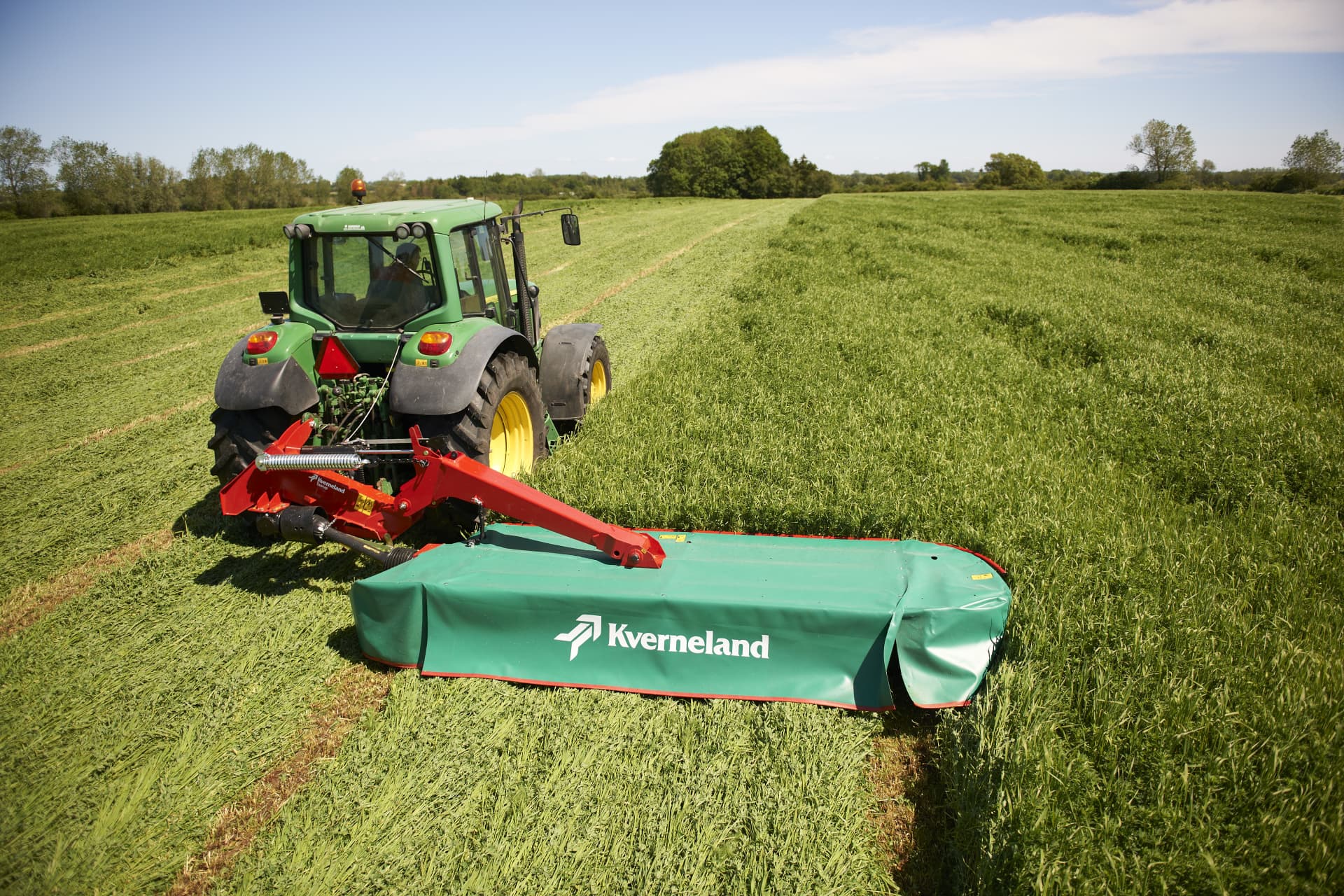 Kverneland 2800 M rear mounted range boast an extensive 3.16m – 4.00m working width with corresponding weights of only 870 -1045kg, which means the machines can be operated with tractors starting from only 40hp, making these very attractive machines for farmers with smaller tractors, who still needs to cut substantial areas.
Paired with the Kverneland 2828 F or 2832 F front mounted mowers the joint working width is up to an amazing 6.80m.
The Advantages:
Available with hydraulic spring adjustment.
NonStop BreakBack
125° Vertical Transport Solution
Centre Suspension
540/1000 rpm Gearbox
Front Mounted Mowers
Outstanding ground following ability, easy operation and low weight are among the highlights of these machines. The 2828 F and 2832 F are characterized by excellent cutting performance and ground following ability in all terrain.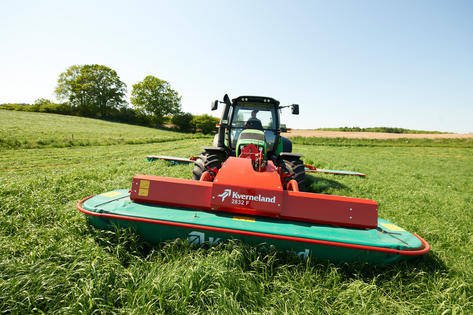 The design does not require a flexible front linkage, as the movement is build into the machine.
The Advantages:
2.81 – 3.16m working width.
BreakBack Solution
Flexible Swath Width
540/1000 rpm Gearbox
Excellent Ground Adaptation