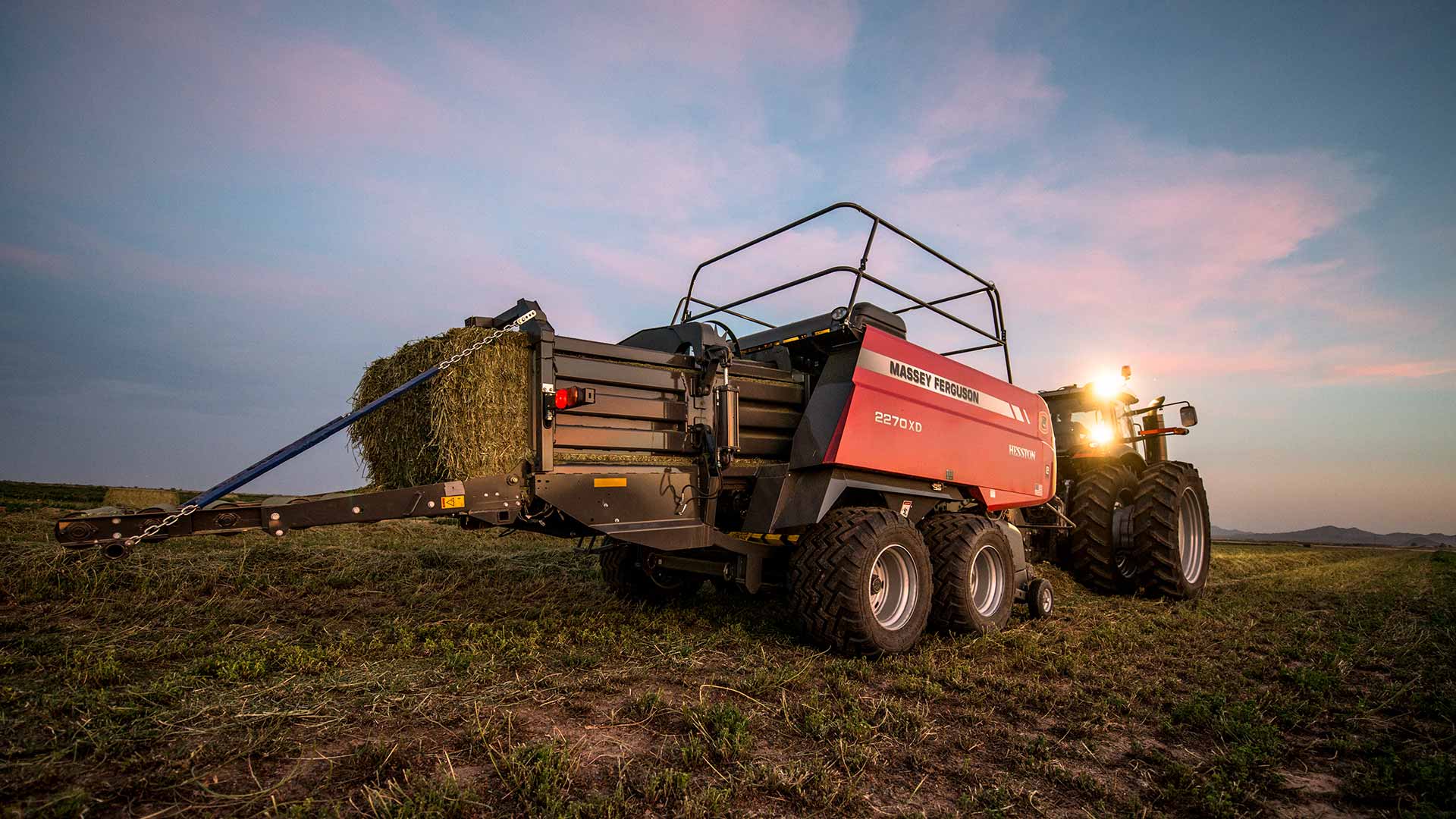 The design engineers at Hesston set out to create a family of balers that was simple to operate and maintain, but which incorporated a range of clever developments destined to produce perfect bales – in less time, and transported at less cost. The sleek, modern lines of these machines underline their place at the forefront of baler design.

The MF2200 Series covers all the common sizes of large square balers required by today's farmers, contractors, hay and straw merchants and industrial consumers of large square bales. Ultimately, owners of these superb balers will have the reassurance that they have a machine based on proven technology, with 35 years specialist experience and leading edge
innovation. 2018 sees the 40th anniversary of production of large square balers at our Hesston plant and with over 25,000 large square balers produced, you don't need any more reassurance than that!
Models
Check out the below video which runs through the design of the 2200 series balers

Contact our knowledgeable team to find out more about the 2200 series balers and how they can improve your operation